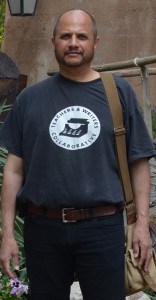 PEN member; listed in the Directory of Poets and Writers; and founding editor of two small press nonprofit poetry journals, The U.S. Latino Review  (1999-2001) and The Teacher's Voice (2004-2014).

Psychology BA (Queens College, CUNY); English BA (Queens College, CUNY); Creative Writing MFA (Brooklyn College, CUNY); Teaching of Creative Writing Post-MFA Certificate (Antioch U.)
I have worked as a lumber yard hired hand; NYC USPTA certified head tennis professional;  C.L.I.O study traveling national data collector; rehabilitation counselor; college academic counselor; Metropolitan Museum of Art Special Security Officer; NYC Dept. of Ed. Teaching Fellow; boys to men workshop facilitator; poetry workshop facilitator; and mentor for the Creative Writing Club in New York City. 
Brooklyn-born, South Bronx-raised, I have lived with my wife in Queens, New York, since 1981. Our son, daughter, and son-in-law are teachers and school administrators in the U.S. and U.K.

 *Available for public readings, poetry workshops, poetry tutorials, and group/private tennis lessons (specializing in over 35-year-olds). I am also looking for a recognized publisher for a manuscript of my collected poems and several chapbooks. Please see contact information.