I considered launching a blog this past year, unfortunately, not making it so. Fear laced with laziness probably had something to do with my paralysis. The social media phenomena remains a strange boundless phosphorescent wormhole. I recognize the value of owning a computer but often regret how it owns me: see The Matrix, The Borg looming. I mistrust all computerized gadgets. The purchase of my first Android smart phone in 2015 was a stretch, taken only after years of being needled by my technologically savvy son. That's him, sans pointy ears, standing next to me in the picture above; it was taken yesterday at Star Trek's 50th anniversary convention in Manhattan. My son grew up with the Next Generation, Deep Space 9, and Voyager; and knowing I watched the first-run original series beginning in 1966, many years of reruns, he offered this convention as a treat. As with nudging me towards an Android phone, his timing was perfect. I got in touch with my inner Trekker when most needed.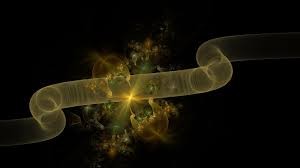 I went to my first convention in 1976, when it was held at the classic old Statler Hilton Hotel, facing Madison Square Garden. A high school senior, the day was spent with friends who were already in college. Dorian: the spectacled nerdy black comedian with a generous heart; Fortinbras: quiet, extra-large, bearded blond with giant calves—Viking in baggy denim shorts and Lil Abner work boots; our intense leader Octavio, aka Hawkmoon: 6'3″ wild-eyed Nuyorican, who wore a green army trench coat draped over bell bottom jeans, black motorcycle boots each sheathing a 12-inch serrated survival knife. I was the little loner, good-looking (I must say), long-haired kid, starting to venture outside the boundaries of a crumbling and burning South Bronx. Yesterday's convention cracked open a crate of loud colorful adolescent memories one moment; the next slung me out into the universe with panels of SETI and NASA scientists and a Voyager crew I fell in love with. Captain Janeway, Neelix, The Doctor, Paris, and B'ellana warmed my heart–so funny, witty, and joyfully close (they were not in character and were: chemistry!). I now regret not watching more episodes when I still kept a TV and cable.
Next day before sunrise, not fully awake, a sizzling idea entered my head. Imagine one of those little lightning bolts of creativity that pepper the earth all around us entered my right ear and illuminated my poorly lit brain. Get up! Open your laptop; launch the blog before the day ends.
By noon, with motivations, objectives, and a course yet to be fully understood, I was on my way.
I plan to render my own subjective experience in a way that nourishes me, while also feeding others. This should be a space where anyone who is interested in becoming a practicing poet will gain some traction. I've known too many over the years, including myself, that talk about becoming a serious poet, often show promising sparks, strike the expected poses, but don't do the necessary road work to fulfill their potential. Mastery of any art or craft is a beautiful thing; and this blog should be of value for those who want more mastery over their writing of poems.
Not only will I be exploring the inner workings of my writing and teaching mind; I'll also be entering the world of blogging; so, who knows what I'll grab from the internet cosmos and bring back to my unfolding table. Who knows what kind of table you'll find on any given day when you visit—buffet, workshop, examination, gambling, game, who knows?
It would serve me to finish this post where writing poetry and teaching it may intersect. The poem that ends this post came to me while serving as Kimiko Hahn's teaching assistant at Queens College in 2014. She introduced me to the idea of an MFA as I completed my undergraduate days in 1994. Google her if you're not familiar with her work: published by Norton, American Book Award, Guggenheim endowment, other awards–a star in the U.S. poetry establishment. She generously accepted my request to be her teaching assistant for a term, so I could fulfill a practicum requirement for Antioch University's post-MFA certificate in teaching creative writing. She invited me into a new graduate course for secondary school English teachers who wanted to improve their writing and learn how to better instruct their students; it was better than anything I expected.
I wish I had been a much better TA. Except for a few meager contributions, I just observed the class and completed her writing assignments. It's nice to say, a couple of those poems have been published since then. The one below, "Poetry and Cardiomyopathy" has not. Maybe with some revisions (or not!) it will find a home. Kimiko's class was all about learning to offer (and receive!) critiques that present opportunities for revisions. I've always had a problem giving and accepting critiques and sometimes obsess over my own revisions.
I definitely have a problem with "killing my darlings." This post was initially 1500 words longer until a little polite feedback made me crop it. Revisions, especially when it comes to eliminating parts of a draft that do not serve the piece, yet one is emotionally attached to, needs a post all its own. Soon. Or not!
Poetry and Cardiomyopathy             
The Stoli empties gathered dust under my bed,
weed was even easier to score around the block.
I was a good kid in high school when I went—
enough to just pass. I've been just passing since.
You see, of course, I'm confessional— near
shameless—has gotten worse since brittle bones
and bald head— worse—I want you with me.
Considering my confession of a need to be logical,
you say, you think too much— tastes like butter on
toasted rye with seeds. Add my strange A-D-D,
synesthesia, traumatized grammar, addiction to word
hits, and this poetry workshop makes sense; being
a poet makes sense.
I should mention a swollen heart!
A lifetime of excessive drinking leads to nothing good—
yet an enlarged heart. How perfect for a poet! Imagine,
a heart has strained to where its walls expand beyond
normal proportions— that bring chest pains—shortness
of breath— murmurs, palpitations, arrhythmias—
the shadow of sudden death over all your writing…perfect!
Forget logic. Give me a te-dum dum-te te-dum of a swollen
heart! Throw in your suspension of disbelief and here we are.
Te-dum   dum-te   te-dum.
Keep writing.
Peace,
Andrés Castro