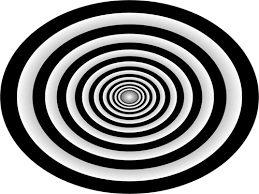 A Tennis Poem: Old School Sweating
I was trained to watch the ball—
                                                   
the back in the day
                         white tennis ball—
Watch the ball's spin—
                           the ball's bounce—
Watch the ball leap
                         into my gut strung racquet face.
I was trained to run and watch—
                                       to sweat and watch—
                                                            the ball's flight over a torn public park's net—
See a straight line drive—
                             See a spinning arcing parabola—
                                                                  See a mountainous flight reaching for the clouds—
Follow its descent.
I was trained to keep precisely fixed—no matter what—on
the ball—
      forget the South Bronx burning all around me—
                                         
and only love it.
*Notes for the youngsters: tennis balls were, indeed, once white; racquets were made out of wood and they were strung with "cat gut."—no, not actually made from cat guts, but from (less disturbing?) cow intestines. Also, back in the day, black and brown people were excluded from tennis clubs and banned from United States Tennis Association local and national tournaments; the racial barrier didn't start to disappear until the 1950's. And still discouraged from playing at white owned tennis clubs and in U.S.T.A. sanctioned events into the 1970's, many black players continued to participate in their own American Tennis Association, which was founded in 1917 and still exists.
March 29, 2017, (first draft)
Until next time,
keep writing.
Peace,
Andrés Castro